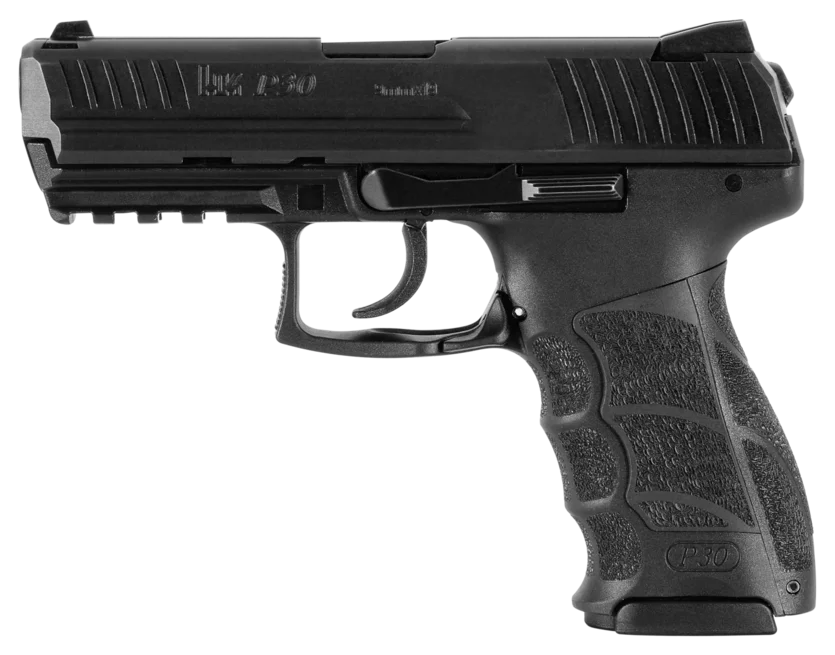 The best technology
Heckler & Koch for Hunting and Sport
Magazine capacity 15 rounds
Be safe, be sure
The models of the P30 family of pistols feature a hammer and firing pin safety for maximum handling safety while on duty. On request, our models can also be equipped with an additional ambidextrous safety/fire selector lever for manually blocking discharge – entirely to suit the respective safety needs. The pistols are available in three different trigger variants. The CDA (Combat Defence Action) trigger combines a constant light trigger pull with full trigger travel. The V1 CDA trigger has a trigger pull of approx. 24 N. The V2 CDA trigger according to the Technical Specification (TR), on the other hand, has a trigger pull of 32.5 N. The V3 variant trigger is an SA/DA trigger with a trigger pull of approx. 24 N in SA mode and approx. 51 N in DA mode. In addition, the V3 has a hammer with spur and a central decocking lever. The trigger travel with clearly defined let-off point is approx. 14 mm, in SA mode approx. 7 mm.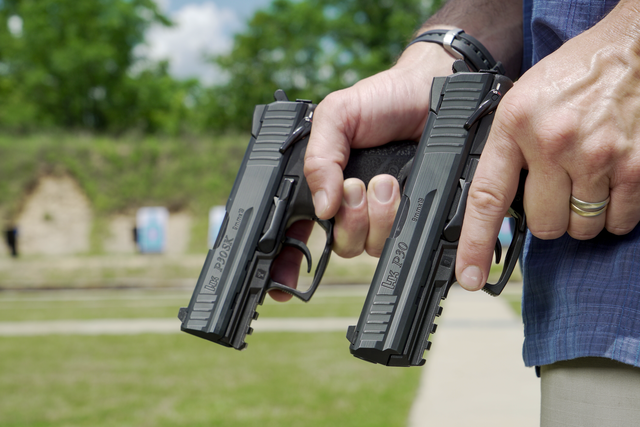 P30 - More than just a pistol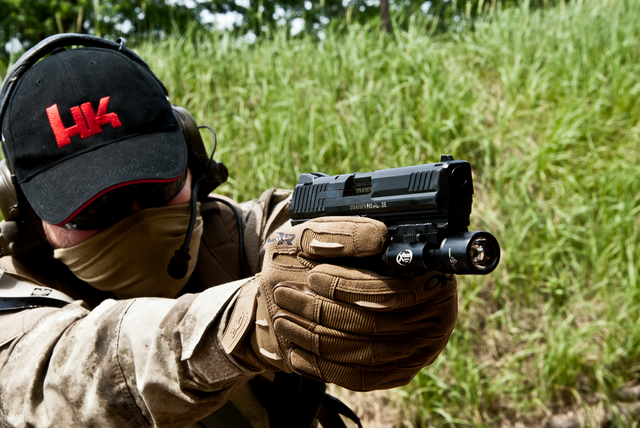 Setting the standard in equipment
Details such as the Picatinny rail according to MIL-STD-1913, roughened grip texture, customisable grip ergonomics, open high-contrast sights and the ambidextrous controls make for highly professional operation. The P30 offers magazine capacities up to 20 rounds – these magazines can also be used with the SFP9. To ensure that the pistol always functions smoothly, we have reliably coordinated it with ammunition types as per SAAMI and C.I.P.
Technical specifications
Precision at a glance.
Operating principle
Recoil-operated
Bolt system
Modified Browning bolt group
Barrel profile/Twist
Hexagonal / right-hand
Sights
Open square sight with contrast dots (self-illuminating)
Magazine capacity
15 / 17 / 20 rounds
Safety
Automatic hammer and firing pin safety
Values rounded. Dimensions and weights may vary depending on the configuration. Subject to technical changes.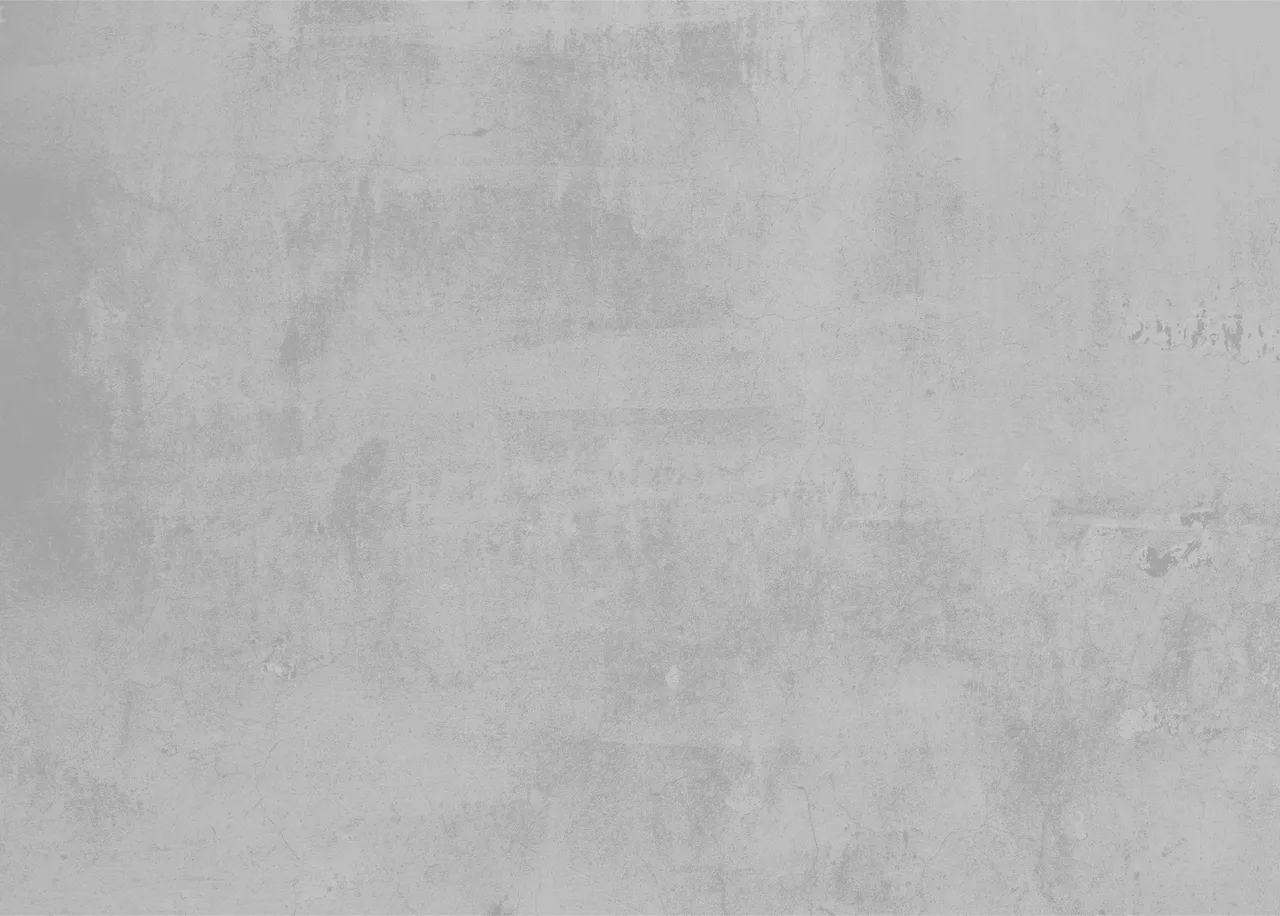 Suitable
For any mission requirement. The variants of the P30 product family.
Made for Safety
We want people to be able to live safely. Our products are designed to protect people in free democratic countries from threats and violence. Heckler & Koch is the leading manufacturer of small arms for NATO and EU countries.