The legendary MP5: Civilian only
The best technology
Heckler & Koch for Hunting and Sport
Magazine capacity 10 rounds
SP5
Wrinkle-free despite its age
Reliably masters its role
The special feature of the SP5 is its roller-delayed blowback. This elaborate bolt group principle is unique. It ensures a soft recoil and thus for a high precision behaviour that is not comparable with any other weapon in this category. This is one of the reasons why the MP5, the military/law enforcement version of the SP5, is an integral part of almost all western defence and police units. Over decades, the weapon has proven to be extremely robust.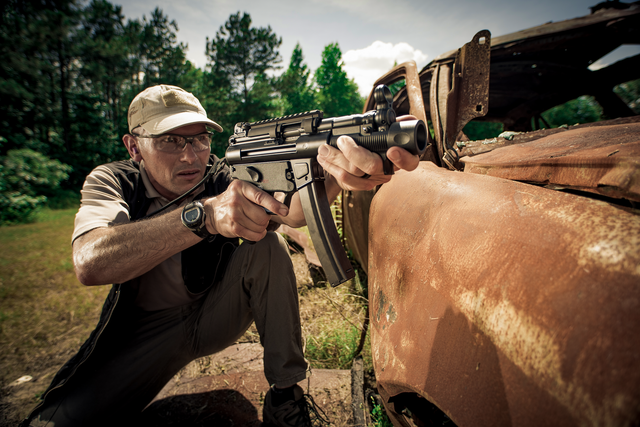 SP5 - The legendary MP5: Civilian only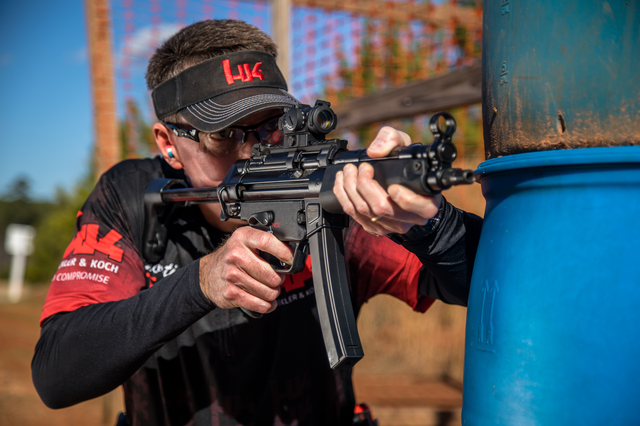 SP5 from short to long
The SP5 is available in various model versions. In the shortest version, SP5 K, it has a barrel length of 115 mm, while the SP5 K PDW has an additional tri-lug and ½ x 28 thread and a barrel length of 148 mm. Both pistol models can be equipped with an optional buttstock. The SP5 has a barrel length of 225 mm, while the barrel of the SP5 L is significantly longer than that of its siblings at 421 mm. SP5 models that have a tri-lug can also be operated with a silencer.
Technical specifications
Precision at a glance.
Operating principle
Recoil-operated
Bolt system
Moveable roller-delayed blowback
Cartridge case ejection
Right
Modes of fire
Single fire
Barrel profile/Twist
Groove/land profile, 6 grooves, right-hand twist, 250 mm
Sights
Rotating rear sight, 4 positions
Magazine capacity
10 / 15 / 30 rounds
Values rounded. Dimensions and weights may vary depending on the configuration. Subject to technical changes.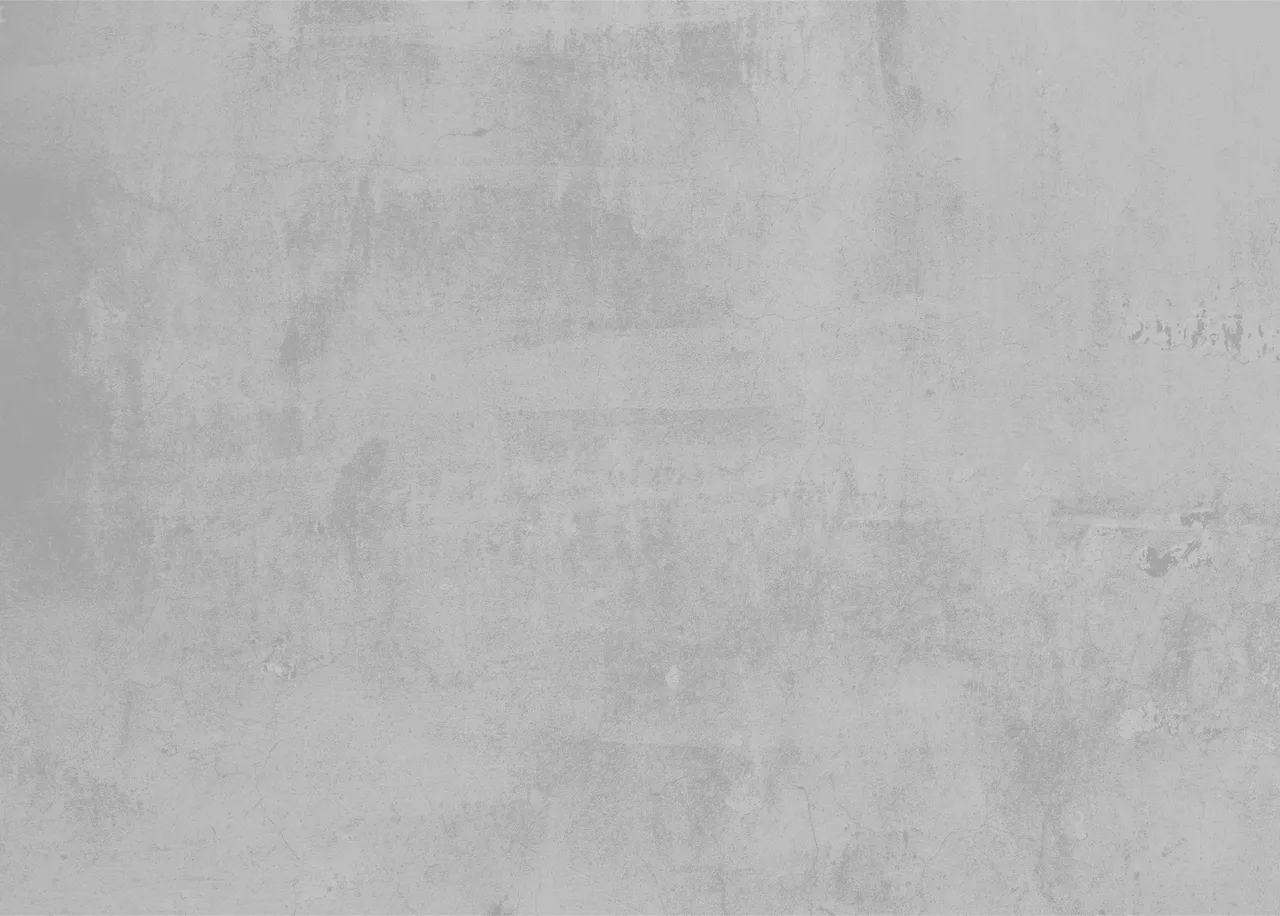 Suitable
For any mission requirement. The variants of the SP5 product family.
Made for Safety
We want people to be able to live safely. Our products are designed to protect people in free democratic countries from threats and violence. Heckler & Koch is the leading manufacturer of small arms for NATO and EU countries.