G36
Maximum mobility with minimum weight
The best technology
Heckler & Koch for Military & Law Enforcement
Calibre 5.56 mm x 45 NATO
Magazine capacity 30 rounds
Maximum effective range between 300 and 600 metres
G36
User-oriented with no compromises
Ready for action even after taking a dive
Probably the most outstanding feature of the G36 is its extraordinarily high reliability. Dust, mud, heat, cold, even in maritime environments or under the most adverse battlefield conditions, the G36 always functions reliably and trouble-free thanks to its proven gas system. The buttstock is foldable, which reduces the overall length of the weapon by about a third, but does not restrict its function. In this state, the G36 can be transported in a space-saving manner and used within tight spaces in emergency situations. The rifle has an interface as standard for positioning an HK 40 mm under-mounted grenade launcher to increase its firepower. The G36 family is based on a modular concept, which makes it possible to exchange components within the variants. It is reliable, ergonomic in operation and handling, optimal in weight as well as precise and highly penetrative in close- and long-range combat.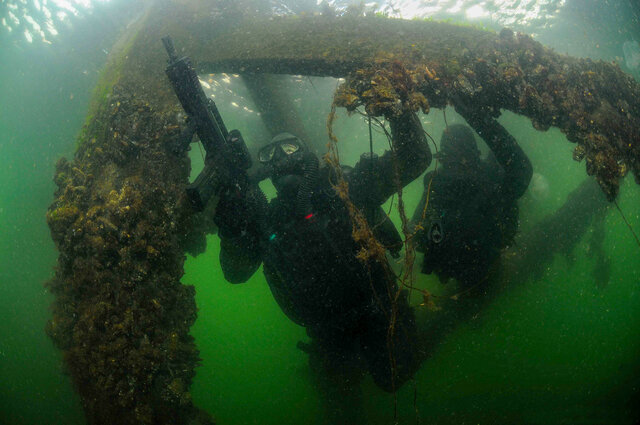 G36 - Maximum mobility with minimum weight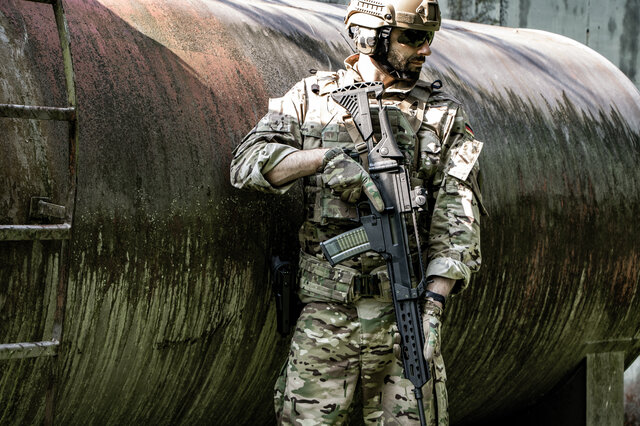 Performance Upgrade Kit
With the G36 Performance Upgrade Kit, Heckler & Koch offers a user-oriented solution for increasing the personal deployment and defence capability. Only a few steps are necessary to upgrade the rifle. The result is a future-proof overall package for the user that is optimally matched to the G36. The Upgrade Kit includes components such as the optimised flash hider, HKey Slim Line handguard, flat Picatinny sight rail with integrated mechanical back-up sights, textured grip assembly with extended bolt release, extended and widened magazine release lever as well as the extendable and foldable G36 Ergo buttstock with cheek rest. We recommend the G36 PU Kit for the model variants G36 A0, G36 A1, G36 A2, G36K A0, G36K A1, G36K A2, G36C A0, G36C A1 and G36C A2.
Technical specifications
Precision at a glance.
Caliber
5.56 mm x 45 NATO
Operating principle
indirect gas-operated weapon
Bolt system
Locked rotating bolt head
Cartridge case ejection
Right
Modes of fire
Single fire / sustained fire
Barrel profile/Twist
Groove/land profile, 6 grooves, right-hand twist, 178 mm
Magazine capacity
10 / 20 / 30 rounds
Values rounded. Dimensions and weights may vary depending on the configuration. Subject to technical changes.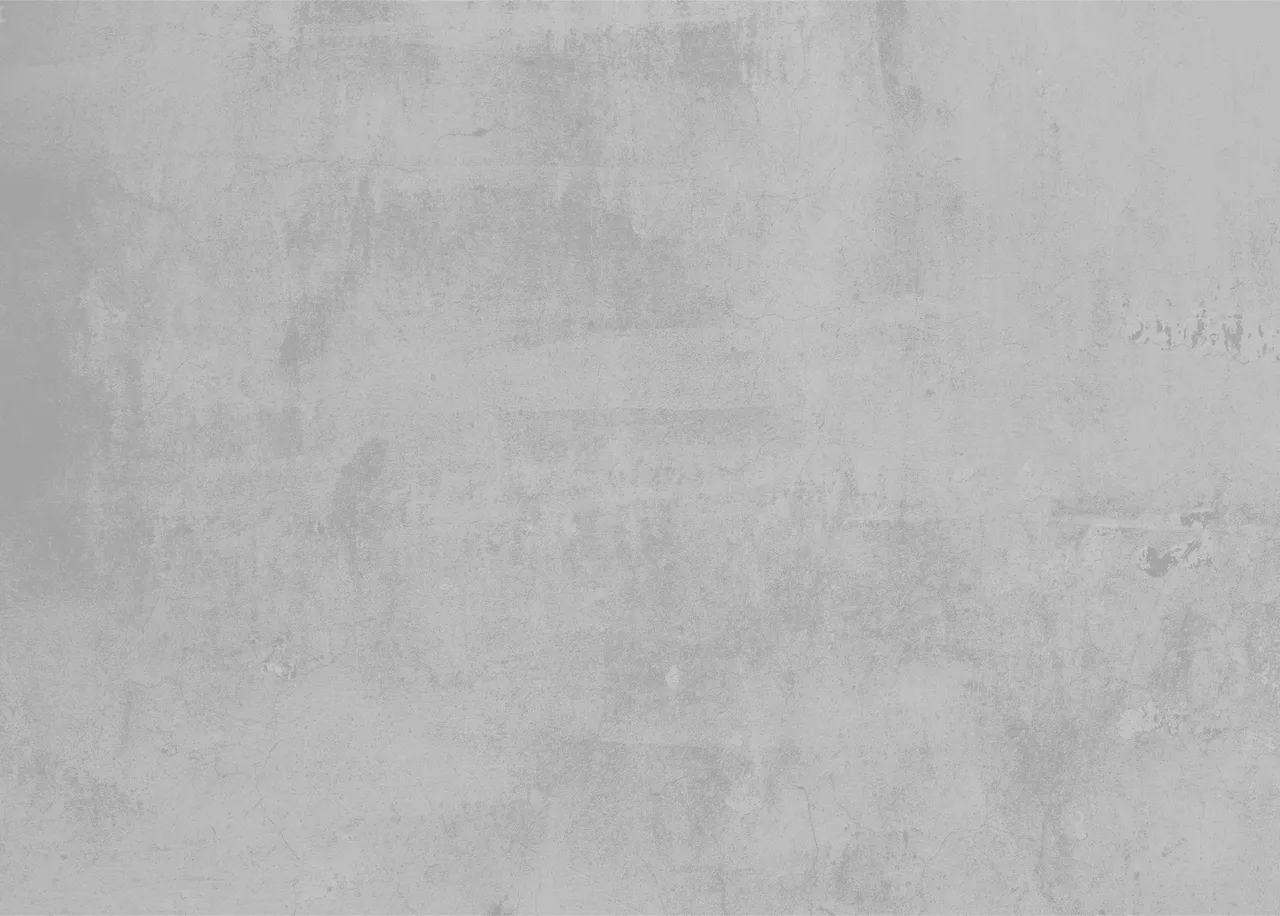 Suitable
For any mission requirement. The variants of the G36 product family.
Made for Safety
We want people to be able to live safely. Our products are designed to protect people in free democratic countries from threats and violence. Heckler & Koch is the leading manufacturer of small arms for NATO and EU countries.