HK417
Powerhouse in close- and long-range combat
The best technology
Heckler & Koch for Military & Law Enforcement
Calibre 7.62 mm x 51 NATO
Magazine capacity 20 rounds
HK417
Indispensable in the ideal weapon mix
As accurate as a marksman rifle. As mobile as an assault rifle
The HK417 is the first choice if you want to use a rifle that combines the handling of an assault rifle with the characteristics of a precision weapon. Structurally, the HK417 features a receiver with optimised barrel interface and bore axis alignment. In barrel lengths of 13, 16.5 and 20 inches, it provides a platform for urban and house-to-house fighting scenarios, as well as precision-driven engagement at a distance. If the rifle is used with a silencer, the tool-free gas adjustment is changed from normal to silencer operation with a turning movement.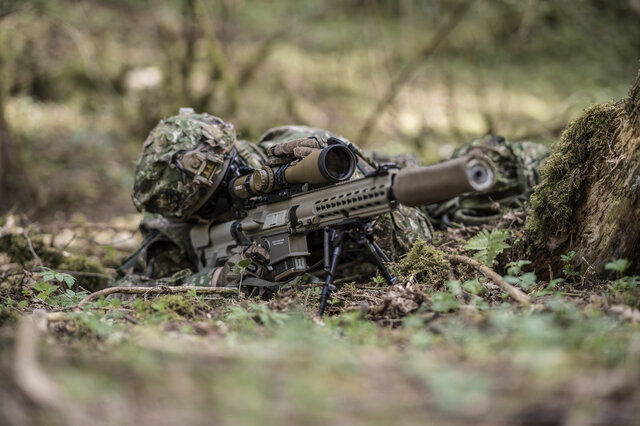 HK417 - Powerhouse in close- and long-range combat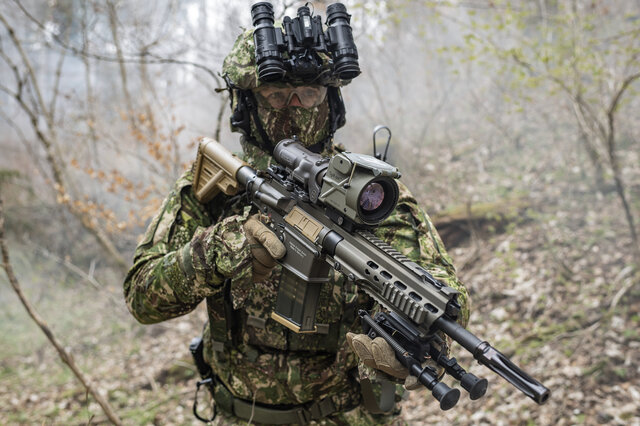 Twin brother. Only bigger
The HK417 is the big brother of the HK416. It therefore also has the necessary night combat capability, as well as all the ergonomic and safety features already considered in its smaller brother. The HK417 is capable of withstanding barrel obstructions as per NATO AC225/D14, can be loaded independently of the hammer position with the safety on or off, with drop safety and over-the-beach capability being a matter of course. In addition, the modular design allows the rifle to be completely customised to the shooter or his mission requirements – just like a tailor-made suit.
Technical specifications
Precision at a glance.
Operating principle
indirect gas-operated weapon
Bolt system
Locked rotating bolt head
Cartridge case ejection
Right
Modes of fire
Single fire / sustained fire
Rate of fire
600 rounds/min
Barrel profile/Twist
4 groove / land profile, right-hand twist
Sights
mechanical dioptre sight
Magazine capacity
10 / 20 cartridges
Values rounded. Dimensions and weights may vary depending on the configuration. Subject to technical changes.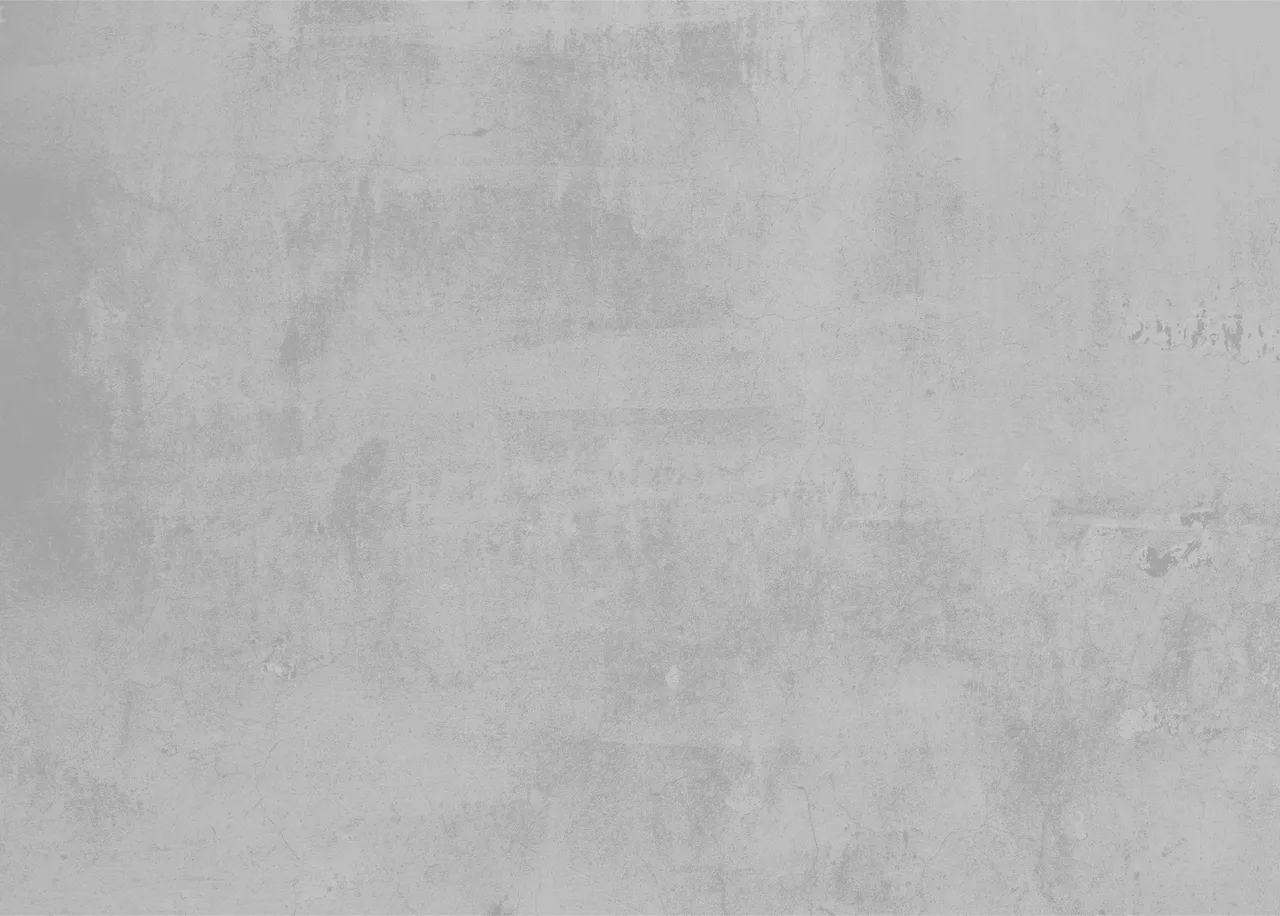 Suitable
For any mission requirement. The variants of the HK417 product family.
Made for Safety
We want people to be able to live safely. Our products are designed to protect people in free democratic countries from threats and violence. Heckler & Koch is the leading manufacturer of small arms for NATO and EU countries.