The best technology
Heckler & Koch for Military & Law Enforcement
Calibre 5.56 mm x 45 NATO
HK433
Scalable and modular all-round talent
Revolutionary hybrid
The HK433 is the first hybrid weapon platform with a revolutionary operating concept. In stressful situations, users should be able to operate their weapon intuitively and on the basis of learned automatisms, without additional training. At best, also with different calibres. The solution: An interchangeable lower receiver with two different operating modes. There is a choice of the push-button operating mode for users trained on HK416/AR-15 systems and paddle handling for trained G36/MP5/G3 users. The operating elements are arranged on both sides and symmetrically. Both lower receivers are equipped with a drop-in trigger as standard to optimally adapt the trigger characteristics. The safety catch - to secure the weapon in all loading states - is a standard component of the weapon system. We have not restricted this novel operating concept to the calibre 5.56 mm x 45 NATO. On the contrary, this concept forms the cross-calibre foundation of a new type of weapon platform. Here, for example, calibres such as 300 Blackout and 7.62 mm x 51 NATO. in short: One weapon. Two operating modes. Calibre-independent.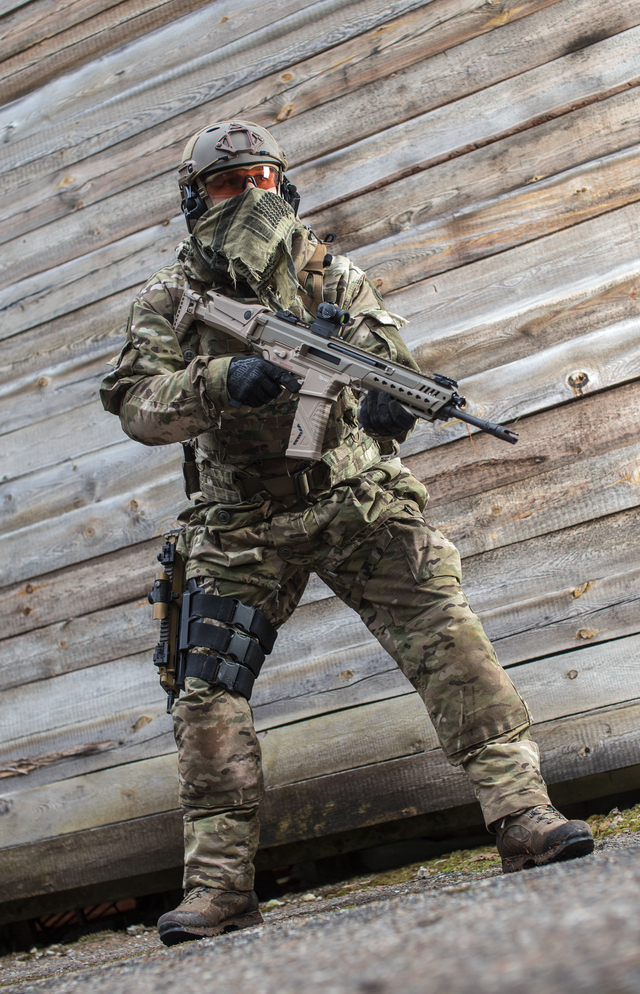 HK433 - The r-Evolution 2.0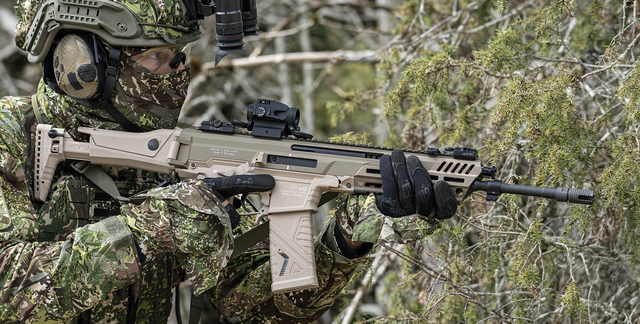 Feel safe with Heckler & Koch
For us, the functional reliability of a weapon is paramount. Because the HK433 should function flawlessly where it is required: In extreme situations, during intense use, during difficult operating conditions and under climatic extremes. Aware of his supremacy, the user feels security in his endurance and operational capability. The decisive factor here is the interaction between the receiver, the bolt group and the gas system. An indirect gas-operated weapon with a short-stroke gas piston system and shape-optimised rotating bolt head, the HK433 ensures a consistently high level of functional reliability. The balanced bolt channel ensures sufficient functional reserve and reduces the risk of ammunition-related or contamination-related malfunction rates. The buffer system ensures controlled soft recoil. The rugged, low-maintenance receiver architecture has been perfectly adapted to human ergonomics. The Handguard and receiver lock together. All operating elements are arranged logically and within easy reach. The HK433 can be dismantled at user level without tools.
Technical specifications
Precision at a glance.
Caliber
5.56 mm x 45 NATO
Operating principle
indirect gas-operated weapon
Bolt system
Locked rotating bolt head
Feed mechanism
Magazine HK Gen3 PM
Cartridge case ejection
Right
Modes of fire
Single fire / sustained fire
Rate of fire
850 rounds/min
Barrel profile/Twist
Groove/land profile, 6 grooves / right-hand twist
Max. effective Range
up to 450 m
Magazine capacity
10 / 20 / 30 rounds
Colour scheme
Black, sand brown, flat dark earth (IR absorbing coating)
Accurate suppressive fire
up to 600 m
Values rounded. Dimensions and weights may vary depending on the configuration. Subject to technical changes.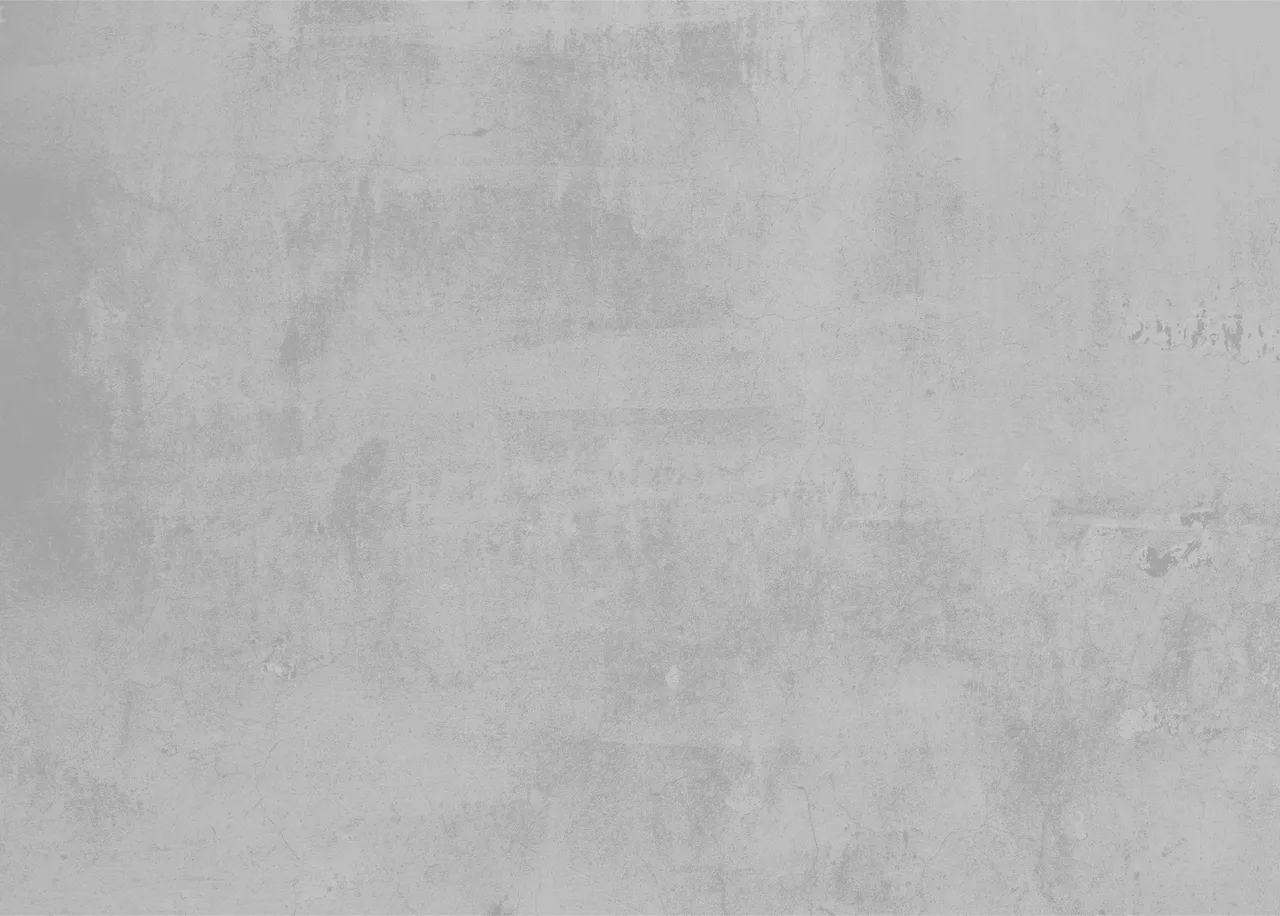 Suitable
For any mission requirement. The variants of the HK433 product family.
Made for Safety
We want people to be able to live safely. Our products are designed to protect people in free democratic countries from threats and violence. Heckler & Koch is the leading manufacturer of small arms for NATO and EU countries.