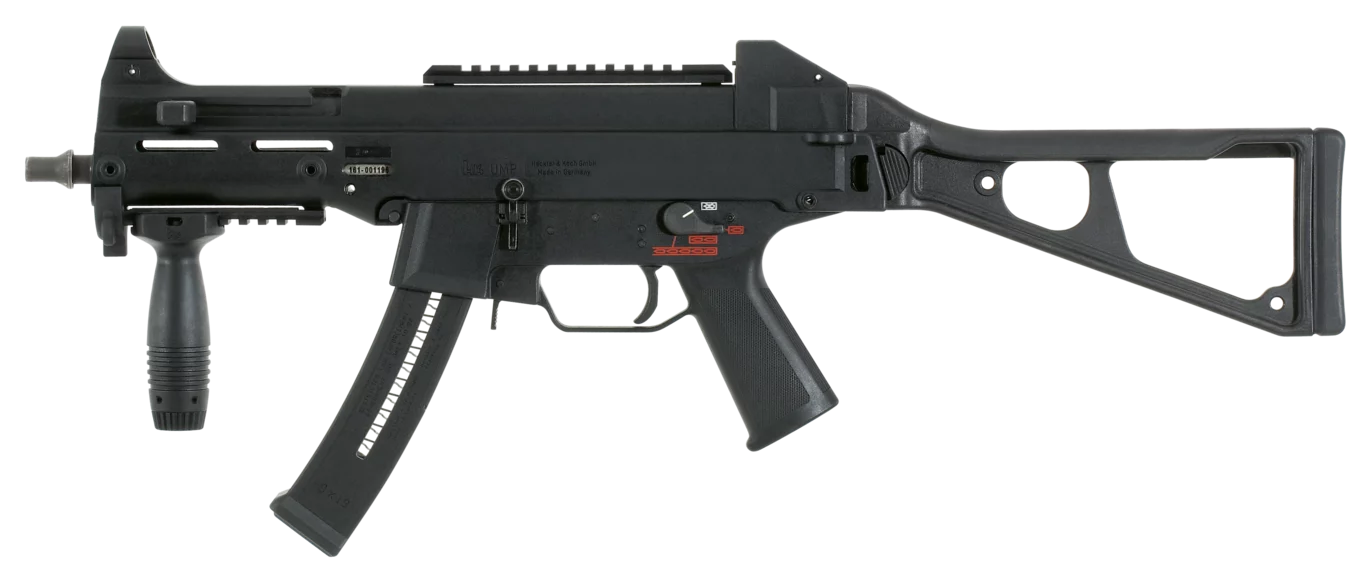 The best technology
Heckler & Koch for Military & Law Enforcement
Magazine capacity 30 cartridges
UMP
Customer-focused design in cost-efficient execution
Flexible solution
The HK UMP is freely configurable with regard to its features. The optional equipment portfolio ranges from the classic skeleton buttstock to the use of tactical helmet buttstock variants. The UMP is available as a semi-automatic or fully automatic submachine gun. Individual trigger group combinations can easily be realised due to the modular grip design. MIL-STD-1913 Picatinny rails at 3, 6, 9 and 12 o'clock provide ample mounting space for the use of tactical deployment aids. If required, the silencer is accommodated directly at the barrel interface.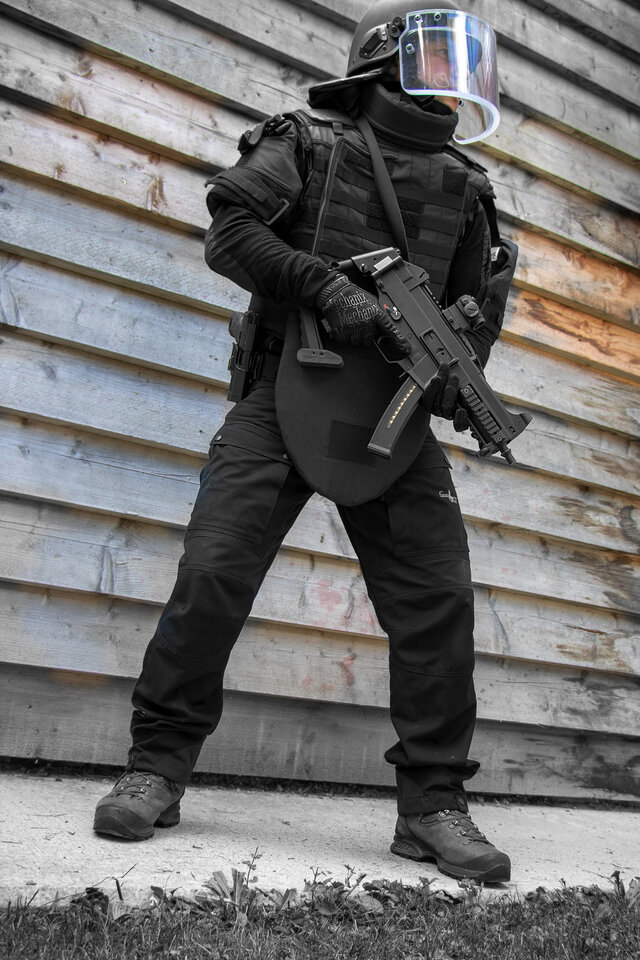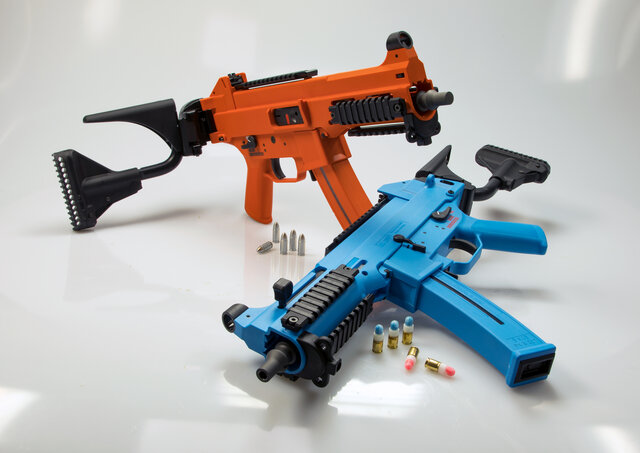 Handling & Training
Heckler & Koch offers two different training systems for handling and training purposes of the UMP. The UMP-H as a detailed replica of the UMP without firing function for pure weapon handling training, as well as the UMP-FX as a dye marking system for simulating realistic operational scenarios.
Technical specifications
Precision at a glance.
Operating principle
Direct gas-operated, blowback action, fires from the closed bolt
Cartridge case ejection
Right
Modes of fire
Single fire / 2-round burst / sustained fire
Rate of fire
600 rounds/min
Muzzle velocity
380 m/s (DM51)
Muzzle energy
584 J (DM51)
Barrel profile/Twist
6x polygonal profile, right-hand twist
Sights
mechanical dioptre sight
Values rounded. Dimensions and weights may vary depending on the configuration. Subject to technical changes.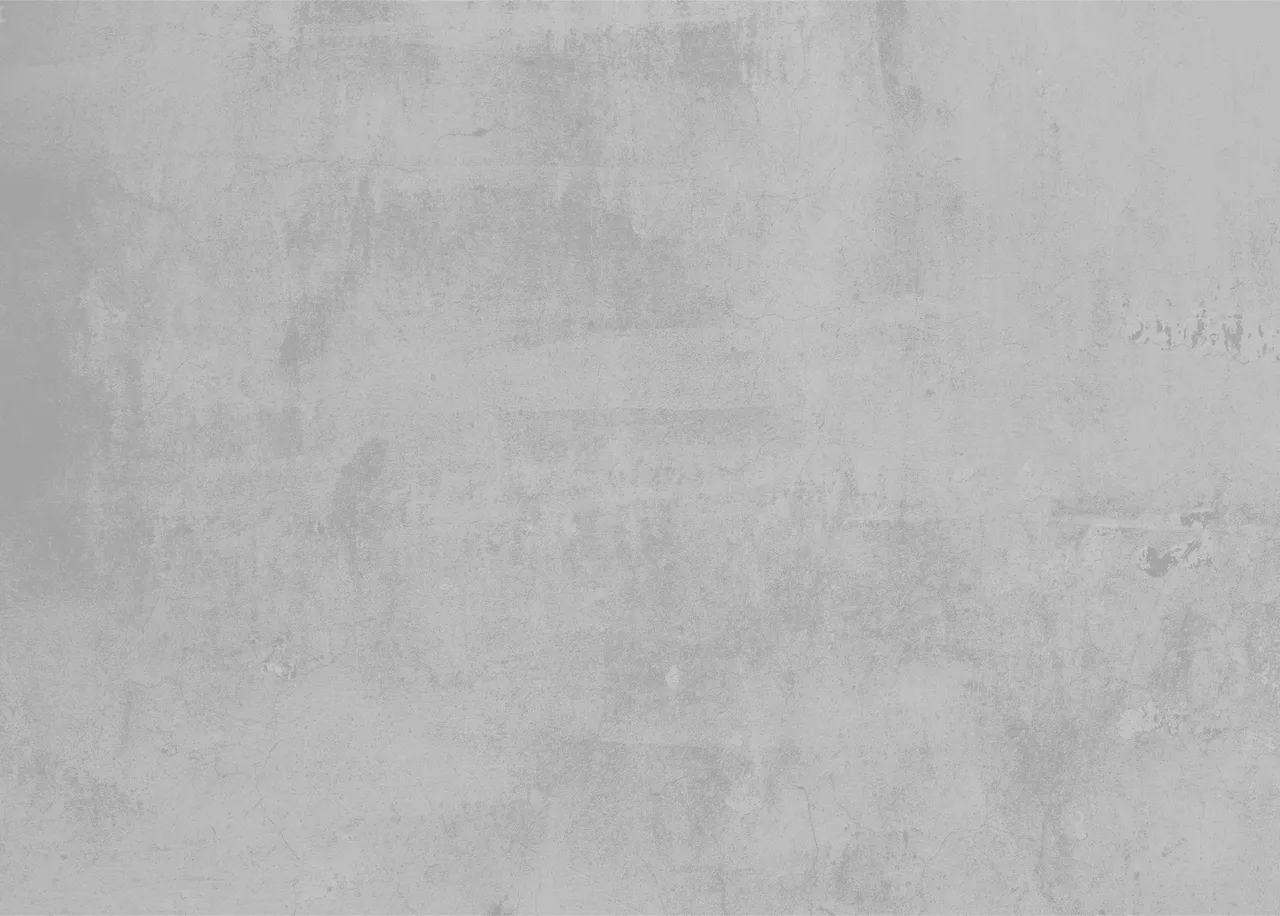 Suitable
For any mission requirement. The variants of the UMP product family.
Made for Safety
We want people to be able to live safely. Our products are designed to protect people in free democratic countries from threats and violence. Heckler & Koch is the leading manufacturer of small arms for NATO and EU countries.